main gallery
THE OVERSTORY
Photographic Works About Forests, Trees, their Wood, and the Memory they Contain

A FotoFocus Biennial Participating Venue Exhibit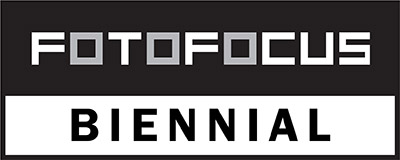 Trees are the breath of the world. The memory of our soul. They encapsulate carbon, breathe out oxygen. They give us wood, fruit, nuts, soil, and shade. In their long lineage they embed time, a patient record of the world we step in and out of barely noticed.
Likely the original home of our primordial ancestors, trees bore our kin like gentle matriarchs, ultimately enabling humans to achieve everything our species has done, including the destruction of the forests themselves.
In a sense, it is in the forest where the battle for the fate of all of life takes place. Therefore it is in wood where one will find the record of the world awaiting.
The Overstory called for works of photography and other light-based processes and media, including traditional, digital, and experimental photography, photo-etching/litho/silkscreen, photo collage, light-based/illuminated works, and more—all centered in some way on this overarching theme.
Support for this FotoFocus Biennial 2022 exhibition was provided by FotoFocus.
For this exhibit 130 artists submitted 567 works from 31 states and 2 countries, Canada and the United States. Eighteen works by the following 12 artists from 11 states were selected by a blind jury process for presentation in the gallery and the Manifest Exhibition Annual publication.


Presenting works by:
Steven Brown
San Francisco, California
John Francis
Boise, Idaho
Porter Gifford
Cambridge, Massachusetts
Sarah Grew
Eugene, Oregon
Pato Hebert
Los Angeles, California
Susan Moldenhauer
Laramie, Wyoming
Robyn Moore
Wellington, Kentucky
Dorothy O'Connor
Atlanta, Georgia
Laurie Beck Peterson
Philadelphia, Pennsylvania
Rachel Portesi
Saxtons River, Vermont
Areca Roe
Mankato, Minnesota
Tom Trusty
Dublin, Ohio