Visit us at:
2727 Woodburn Avenue
East Walnut Hills
Cincinnati, Ohio 45206
To see us face to face.
T-F 2-7 p.m., Sat. noon-5 p.m.
(during exhibit dates only)
Subscribe to
Manifest Mail
subscribe
Add yourself to our mailing list and receive exhibit, opportunity, and event announcements by e-mail. You will have the option to select several different topics on which to receive email from us. And you will be able to change or cancel your subscriptions at any time.
---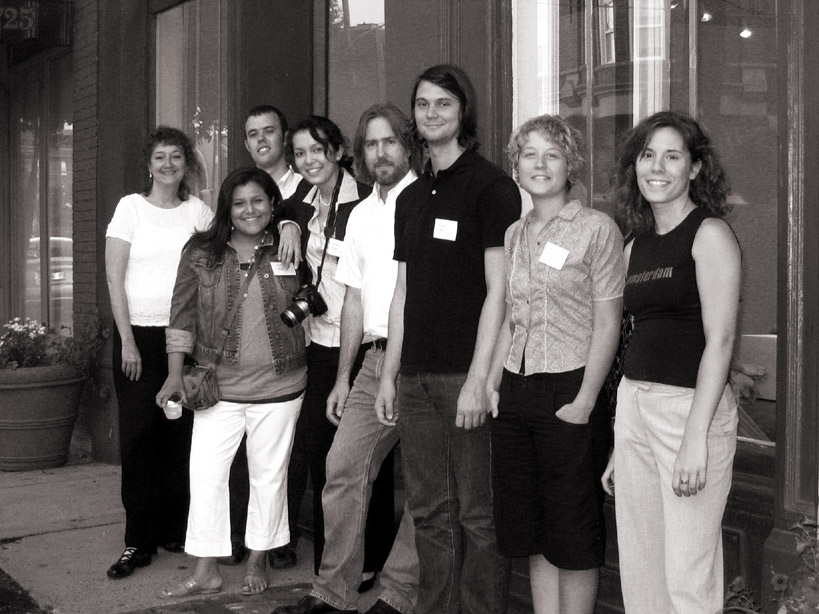 the manifest team on June 23rd, 2006
from left to right: Sandi Sharp, Karina Meza, Trevor Ponder, Ai-ling Chang, Jason Franz, Jeffrey Salter, Kate Holterhoff, and Liz Kauffman. Not pictured are Lynda Camp, Kristin Cullen, Alexandra Franz, Kevin Muente, and Brigid O'Kane, and volunteers Katherine Dintenfass and David Jarred.