INFORMATION and REGISTRATION

Register Here (required 3hrs in advance)
Cost: FREE
Description:
Are you new to drawing and looking for a supportive, professional environment for your studies? Perhaps you are an experienced artist searching for a dedicated, creative community and energizing dialogue?
Each Sunday, artists are invited to bring their work—whether it be for a school assignment or personal practice—into our main studio, to become a part of an inspiring network of makers. With the help of our moderators, participants will have full access to nearly 1600 square feet of studio space, our studio equipment, and a collection of more than 40 classical casts (the only regional collection open to the public for the specific purpose of drawing). This opportunity is not to be missed!
Cast drawing provides the opportunity for artists to practice a variety of fundamental drawing skills while also allowing for the study of classical proportions and historical works. With the help of a moderator, casts will be set up and lit early during the sessions.
Our drawing horses and easels are available on a first-come first served basis, and supplementary seating—including chairs, stools, and cushions—are also available.
As this is an independent study opportunity, participants must provide their own supplies. And participants must register for this FREE offering.

Casts available for drawing include:
Life-sized Houdon L'Ecorche

La Belle Italienne Mask

Full bust of Julius Caesar

Full bust of Lemnian Athena

Full bust of Hermes

Full bust of Classical Female

Full bust of Henry Wadsworth Longfellow

Full bust of Poseidon

Full bust of Apollo Belvedere

Full size Venus torso

Reproduction of Belvedere Torso

Classical Nike relief sculpture

Numerous (anatomical) Hands and Feet

And more...



For more information and to register, email Drawing Center Coordinator Adam Mysock at: mysock@manifestdrawingcenter.org
While this offering is currently free of charge, participants still must register at least 3 hours in advance of arriving at the Drawing Center.

SUPPORTING DONATIONS ARE ACCEPTED & ENCOURAGED. Please share our story with others and ask them to consider supporting Manifest's Annual Fund.
---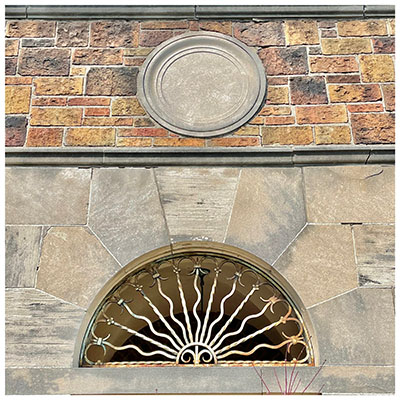 Entrance to Drawing Center programs at M1

LOCATION NOTE: Open Studio / Cast Lab were among the first programs to transition to Manifest's new home at 3464 Central Parkway (M1) as of May 17, 2022.
The 15,000 square foot historic 90 year old French Normandy style building on its one-acre site in Clifton near Camp Washington is easily accessible from the entire Greater Cincinnati region. On-site parking, grounds, and the welcoming neighborhood of Clifton Hills promise to make this permanent home for Manifest an ideal place to experience, practice, and learn.
We can't wait to share the amazing space and environment with participants! Please bear in mind our transition to the new space will take time, and so various procedures may evolve over the coming months and the next two years as we develop plans for major renovations. Please be patient with us as we grow!
As always, drawing horses and easels are available on a first-come first served basis. Supplementary seating, including chairs, stools, and cushions is also available. Participants should provide for their own supplies and drawing board.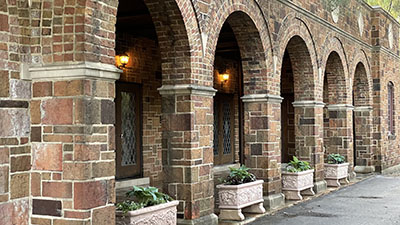 The Study Arcade at M1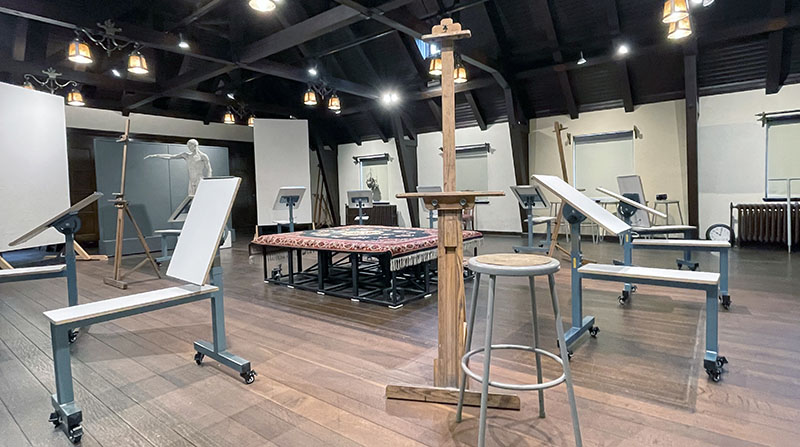 The North Drawing Studio at M1