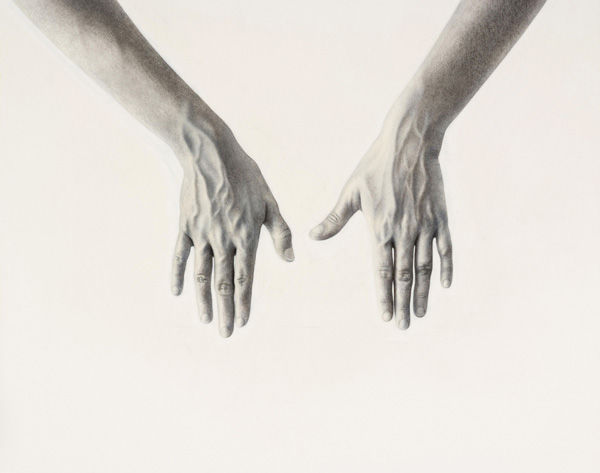 Passage I by Elena Peteva
VISITING ARTISTS WORKSHOP
ON SEEING: Figure and Space

---
One-day Drawing Workshop with Brett Eberhardt and Elena Peteva

COURSE CLOSED
---
[ Registration info here ]
ON SEEING: Figure and Space will be co-taught by Brett Eberhardt and Elena Peteva, husband and wife artists and professors with works to be exhibited in two upcoming Manifest exhibits. The Figure and Space workshop will focus on ways of seeing, objectively analyzing, and using figure ground relationships to aid in their accurate mutual construction. Objects will be related to the live model in the spacious Drawing Center studio, and participants will explore the space of, in, between, and around the subject matter. Through this process, participants will gain a renewed appreciation for the power of the 'nothing' that joins everything.

Both Elena and Brett have exhibited in several Manifest exhibitions, and also had work included in multiple volumes of the International Drawing Annual and International Painting Annual (including the just released INPA 1). This year Brett's painting Red Plate (after Lopez) won the second annual Manifest Prize. The painting will be on view at Manifest Gallery from December 16 - January 13, 2012. Elena will also have a drawing on view in TAPPED, an exhibit that runs alongside The Manifest Prize exhibition.

The opening reception for both exhibits is 6-9p.m. the night before this workshop, and the artists will be in attendance.

Blue Table by Brett Eberhardt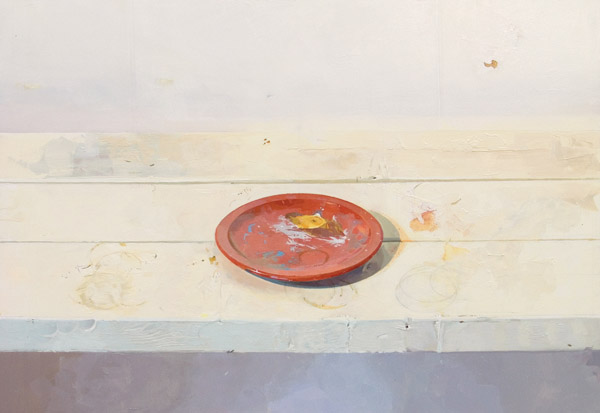 Red Plate (after Lopez) by Brett Eberhardt

Bios:

Brett Eberhardt was born in Lewiston, Idaho, in 1974. He received his BFA in Painting and Woodworking from Northern Michigan University and his MFA in Painting from Syracuse University. Brett is an Associate Professor of Art at Western Illinois University, where he teaches painting. His work is exhibited nationally and he is represented by Packer Schopf Gallery in Chicago, Illinois.

Elena Peteva was born in Sofia, Bulgaria, in 1978. In 1995 she came to the United States to study painting, drawing and printmaking at the Interlochen Arts Academy. She received her undergraduate degree in Painting from the Pennsylvania Academy of the Fine Arts and her M.F.A. in Painting from Syracuse University. Elena is an Assistant Professor of Painting, Drawing and Printmaking at Dominican University in River Forest, IL. Her work is exhibited nationally. Some of her recent exhibitions include Axis Gallery 6th National Juried Exhibition in Sacramento, CA, Head First. Exploring the Human Head at Manifest Creative Research Gallery and Drawing Center, and Legacies at the Museum of the Pennsylvania Academy of the Fine Arts. She is a recipient of three Elizabeth Greenshields Foundation grants for representational art.
---
INFORMATION and REGISTRATION
ON SEEING: Figure and Space

Cost: $100
Payment and registration required in advance.

Class Size:
Minimum: 6 / Maximum: 20
Schedule:
Saturday, December 17th, 10:00 am – 5:00 pm (1 hour lunch break from 1-2pm)

Description: The Figure and Space workshop will focus on ways of seeing, objectively analyzing, and using figure ground relationships to aid in their accurate mutual construction. Objects will be related to the live model in the spacious Drawing Center studio, and participants will explore the space of, in, between, and around the subject matter. Through this process, participants will gain a renewed appreciation for the power of the 'nothing' that joins everything.

Level of study:
This course is designed to accommodate participants at any level of training, from basic to advanced, though those with at least a foundational understanding of drawing will find the course best suited to their experience level.

Suggested Materials List:
Conte pencils HB, 2B and 3B
Vine Charcoal, Soft
Compressed Charcoal, Soft
Charcoal Pencils B, 2B and 4B
Mars eraser
Kneaded eraser
Blending sticks in various sizes
Chamois
LOCATION: Hosted at Manifest's Drawing Center Studios in Madisonville at 4905 Whetsel Avenue (second floor) (see map and directions below). Manifest's new studio facility provides two classrooms totalling 3000+ square-feet. The studios are outfitted with professional equipment, furniture, and study aids.

Drawing horses and easels as well as storage shelf space are available on a first-come first served basis. Supplementary seating, including chairs, stools, and cushions is also available. Course participants should provide for their own supplies and drawing board.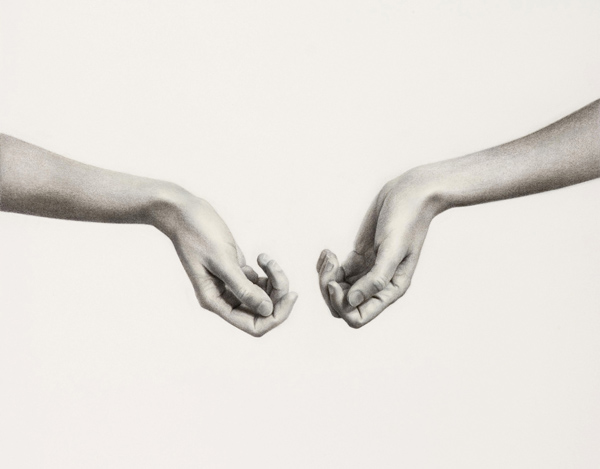 Passage V by Elena Peteva
Map to NEW Walnut Hills Studios | Studio Calendar | Darkroom Calendar