From Life to Fantasy
Animal Anatomy and Creative Drawing
A 3-day Intensive Workshop with Bobby Rebholz


December 8-10, 2023 (Friday - Sunday)

Only a few open seats remain!
Friday: 6-10pm - Artist Demonstration & Discussion (public ticket link below)
Saturday: 10am - 5pm, (1 hour break for lunch) Visit to Geier Center
Sunday: 10am - 5pm

[ REGISTER FOR THE FULL WORKSHOP HERE ]



Tuition:

Registration after Oct. 20th: $360
Special discounted price for High School Students: $205

Tuition Includes admission to the Geier Collections and Research Center, and to Bobby's Public Demo, on Friday, December 8th (demo is the introductory part of the workshop for participants).


Class Size:
Maximum: 18



Description:

This workshop will introduce methods for designing and drawing fantastic creatures using various animal anatomy as observational reference. Participants will gain a firm understanding of the design process, from thumbnail sketches to a refined concept that is ready for commercial application, publishing, or exhibition. The workshop will include a live demonstration by Bobby Rebholz and a specially coordinated visit to the Geier Collections and Research Center, where participants will draw from the Center's extensive 70,000-square-foot facility of zoological specimens.
Workshop Objectives:
• Develop observational drawing skills and learn how to gather reference materials

• Develop an understanding of superficial and skeletal animal anatomy

• Learn how to incorporate elements of fantasy in a design to create novel and believable creatures

Materials List: (download/print PDF here)
Level of Study: This class is suggested for individuals with some drawing experience. Basic knowledge of graphite is expected.



---
DEMO (open to the public): Friday, December 8th, 6-10pm
$20 general public; $12 for current students w/ valid academic I.D.)
(Reserve tickets on Eventbrite here)
The demo is the introductory part of Bobby's latest workshop with Manifest Drawing Center – From Life to Fantasy: Animal Anatomy and Creative Drawing. These tickets are specifically for the general public not enrolled in the From Life to Fantasy workshop.
On Friday, December 8th, Manifest Drawing Center will welcome concept designer Bobby Rebholz to our historic Central Parkway facility, where he will conduct a full 3-hour demonstration of his design drawing techniques, media, and processes. Bobby will discuss each phase of his drawing process while completing a drawing in front of the audience. All attendees are encouraged to ask questions throughout the development of the drawing.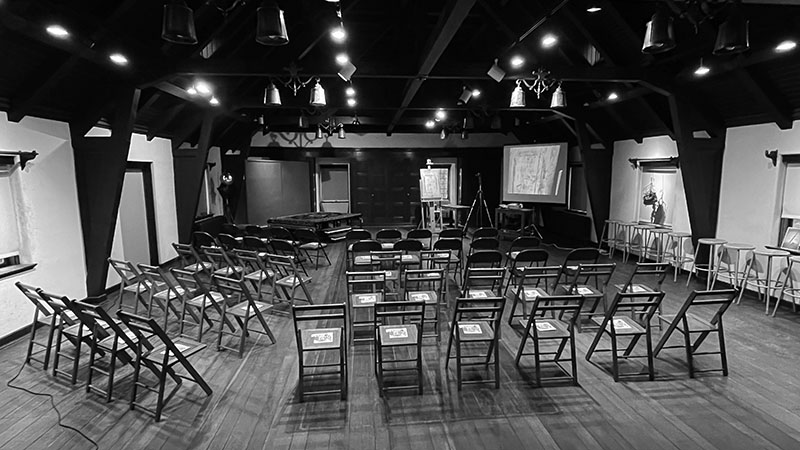 ---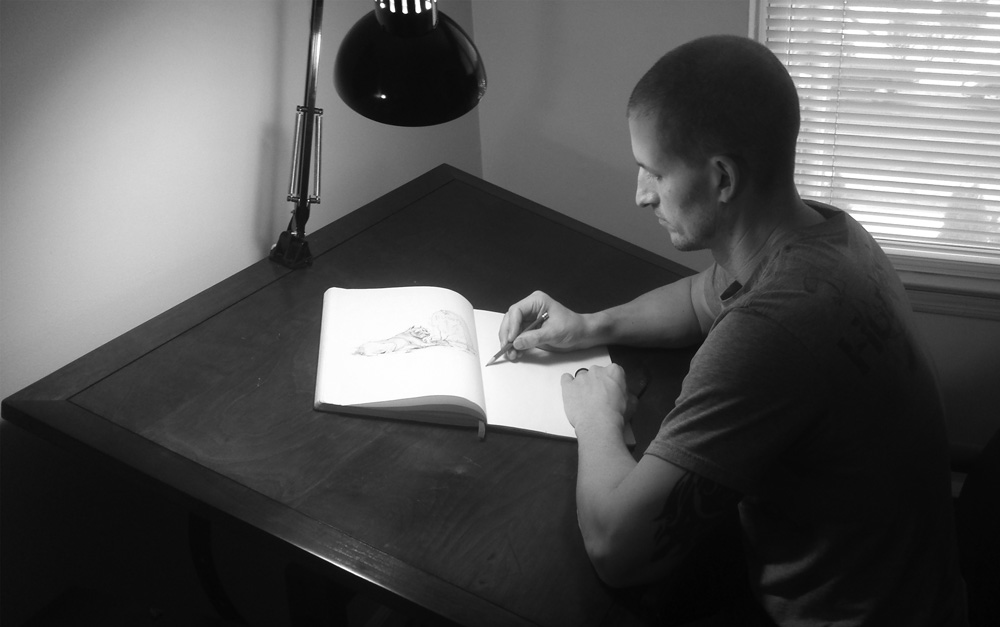 About the instructor: Bobby Rebholz is a freelance video game and film concept artist based in West Hartford, Connecticut. He has recently worked with Netflix, Method Studios, SyFy, 3D Total, and Brightrock Games. He received a BS in Industrial Design from the University of Cincinnati and has taught fundamental and industrial design drawing for over eight years.
---

AREA ACCOMMODATIONS FOR THOSE TRAVELING TO ATTEND

For those traveling to Cincinnati to attend this visiting artist workshop, there are many exciting or practical options for accommodations. For a special stay within a mile of Manifest's new facility, we would recommend checking with The Clifton House Bed & Breakfast* (https://thecliftonhouse.com) or The Gaslight Bed & Breakfast (https://www.gaslightbb.com). Alternatively, the 21c Museum Hotel is in the heart of downtown just four miles from our location (link). Many other common hotels are within a few miles of our location as well.
*We have confirmed that the Clifton House will honor a special discounted rate for Manifest workshop participants.


LOCATION: Unless otherwise specified, all courses are hosted at Manifest's new facility at 'M1' in Clifton at 3464 Central Parkway (see map and directions below). Manifest's new facility provides multiple studio classrooms, private lesson space, a darkroom, a film processing room, and a multi-purpose lecture and class meeting space as well as on-site parking, grounds, and exterior spaces in which to relax, discuss, and make art. The studios are outfitted with professional equipment, furniture, and study aids.
Map to Manifest's M1 Studios | Studio Calendar | Darkroom Calendar