Glowing Portraits:
Oil Painting on Copper
A 3-day Intensive Workshop with Steven Assael


January 5-7, 2024 (Friday - Sunday)

Registration Deadline: December 5, 2023

Friday: 6-10pm (Artist Demonstration)
Saturday: 10am - 5pm (1 hour lunch break)
Sunday: 10am - 5pm (1 hour lunch break)
[ REGISTER FOR THE WORKSHOP HERE ]




Tuition:

$660 non-student rate
$528 student rate (20% discount)*
(registrants at this rate will be contacted for verification of student status)

Final deadline to register: December 5, 2023



Description:

Historically, copper supports were, for many artists, a practical and relatively simple way to prepare for oil painting. Artists such as Rubens and Rembrandt painted on copper.
Examples through the centuries that have survived exhibit great luster and remain as fresh as the day they were painted. Paintings on copper do not suffer from the same types of degradation as is the case for paintings on canvas or wood.
Preparing copper plates for oil paint is easy.
In this workshop, Steven will go through some of the traditional methods as well as his own processes of priming copper. The smooth surface provides an ideal substrate for rendering fine detail. Over time, lead and other metal paint pigments fuse to copper in an enamel-like hardness without the problem of sinking in, such as how canvas sometimes can. Perhaps the most attractive reason among painters for using copper is the gleam of its metallic surface. There is a luminous jewel-like appearance that paintings on copper can exhibit. Steven will start the workshop with a demonstration painted from the live model to show how copper can allow for glowing transparent shadows and give the feeling of light that jumps from the surface.
Workshop Objectives:
• Learning traditional as well as the artist's own methods of preparing copper plates for oil paint.

• Formal instruction: construction of the head, proportion, value, light logic, shadow, etc.

• Introduction to achievability.

• Understanding the luminous jewel-like qualities of painting on copper with oil.



Class Size:
Maximum: 14


Materials List: (download/print PDF here)
Level of Study: This class is suggested for individuals with some painting experience. Basic knowledge of oil paint is expected.


---
ARTIST'S DEMONSTRATION (open to the public):
Friday, January 5th, 6-10pm
$30 general public; $20 for current students w/ valid academic I.D.)
(Reserve tickets on Eventbrite here) Tickets are NOT required for workshop participants.
On Friday, January 5th, Manifest Drawing Center will welcome artist Steven Assael to our Central Parkway facility, where he will be conducting a full 3-hour public demonstration of his oil painting technique. Steven will discuss each phase of his painting process while completing a painting on copper. All attendees are encouraged to ask questions throughout the development of the artwork. The demo is the introductory part of Stevens's workshop with Manifest Drawing Center – Glowing Portraits: Oil Painting on Copper. Separate tickets are required only for the general public not enrolled in the workshop. The Demo is free for workshop participants.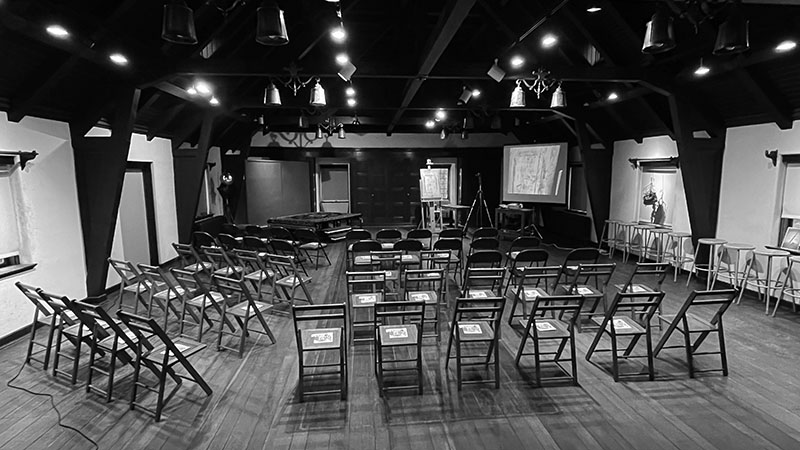 ---

AREA ACCOMMODATIONS FOR THOSE TRAVELING TO ATTEND

For those traveling to Cincinnati to attend this visiting artist workshop, there are many exciting or practical options for accommodations. For a special stay within a mile of Manifest's new facility, we would recommend checking with The Clifton House Bed & Breakfast* (https://thecliftonhouse.com) or The Gaslight Bed & Breakfast (https://www.gaslightbb.com). Alternatively, the 21c Museum Hotel is in the heart of downtown just four miles from our location (link). Many other common hotels are within a few miles of our location as well.
*We have confirmed that the Clifton House will honor a special discounted rate for Manifest workshop participants.


LOCATION: Unless otherwise specified, all courses are hosted at Manifest's new facility at 'M1' in Clifton at 3464 Central Parkway (see map and directions below). Manifest's new facility provides multiple studio classrooms, private lesson space, a darkroom, a film processing room, and a multi-purpose lecture and class meeting space as well as on-site parking, grounds, and exterior spaces in which to relax, discuss, and make art. The studios are outfitted with professional equipment, furniture, and study aids.
Map to Manifest's M1 Studios | Studio Calendar | Darkroom Calendar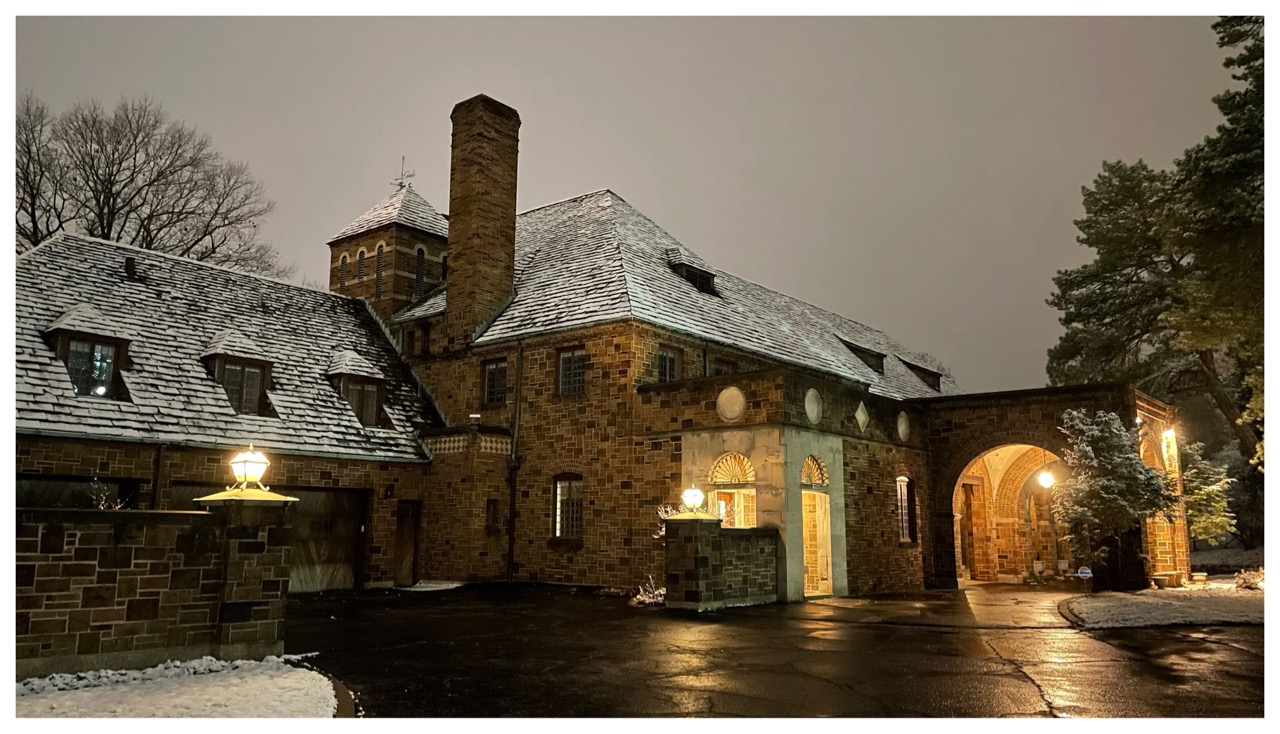 Manifest's new home on Central Parkway is a historic 1932 structure ideally suited to the various programs of the Manifest Drawing Center (and future Manifest Gallery). Even now, mostly unchanged from 90 years ago, it serves as a playful collaborator in our educational mission. Students and guests are inspired by both the content of our programs, and the spaces in which they occur. This beast is our gentle dragon.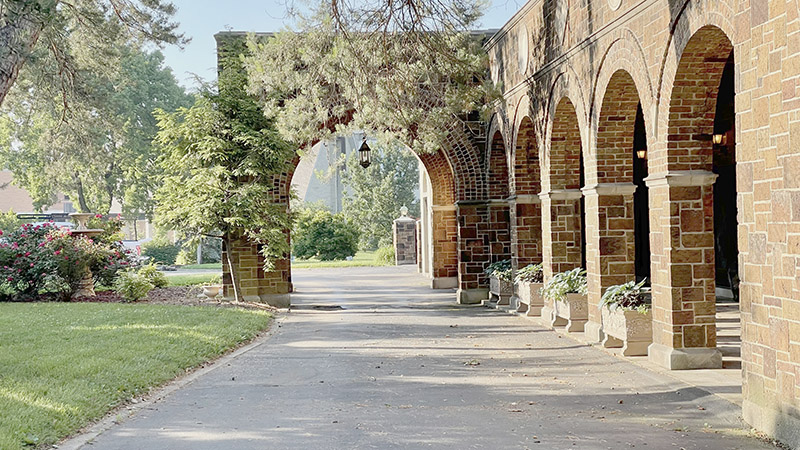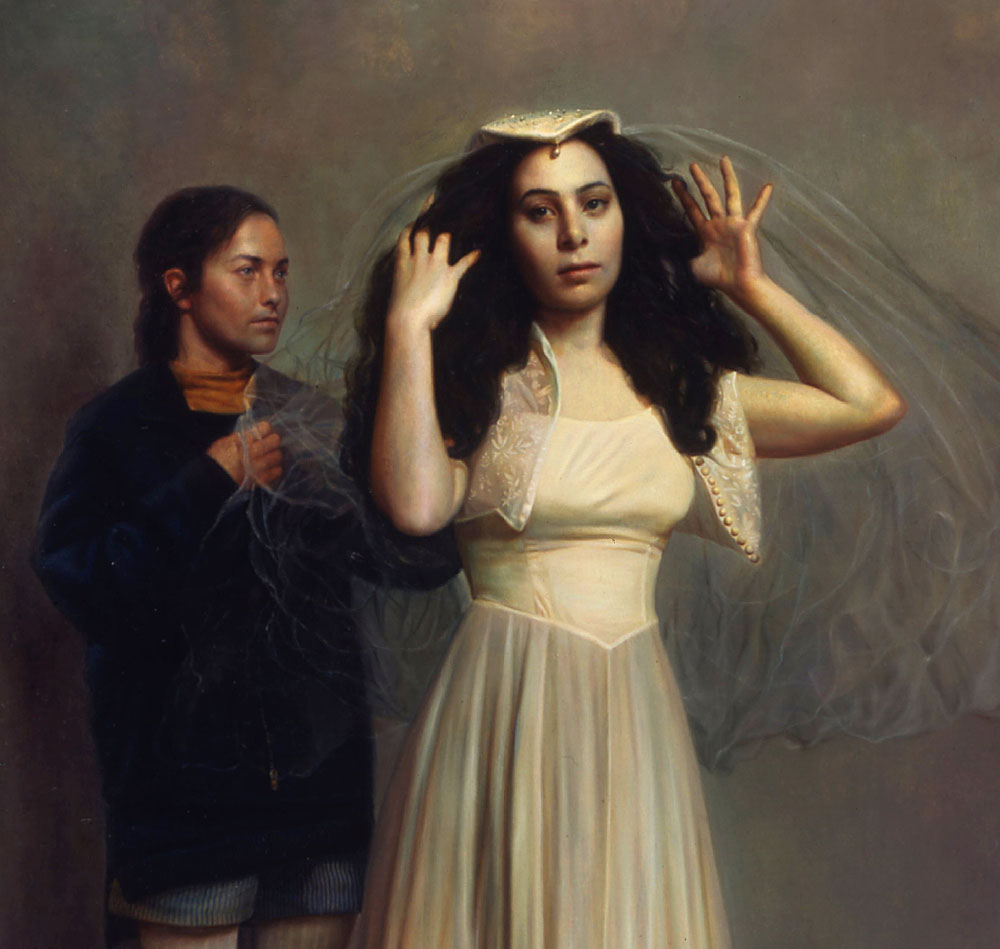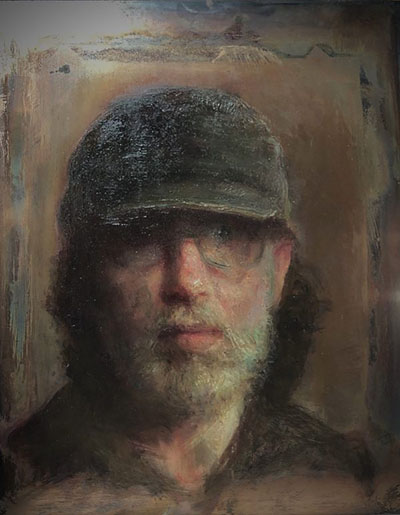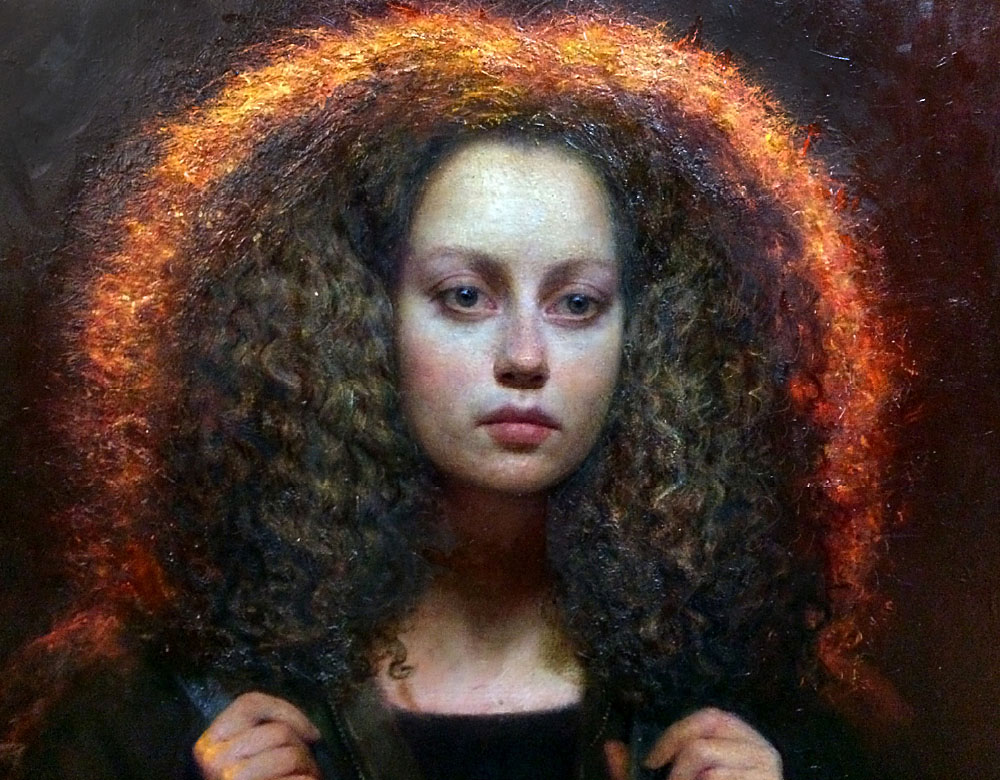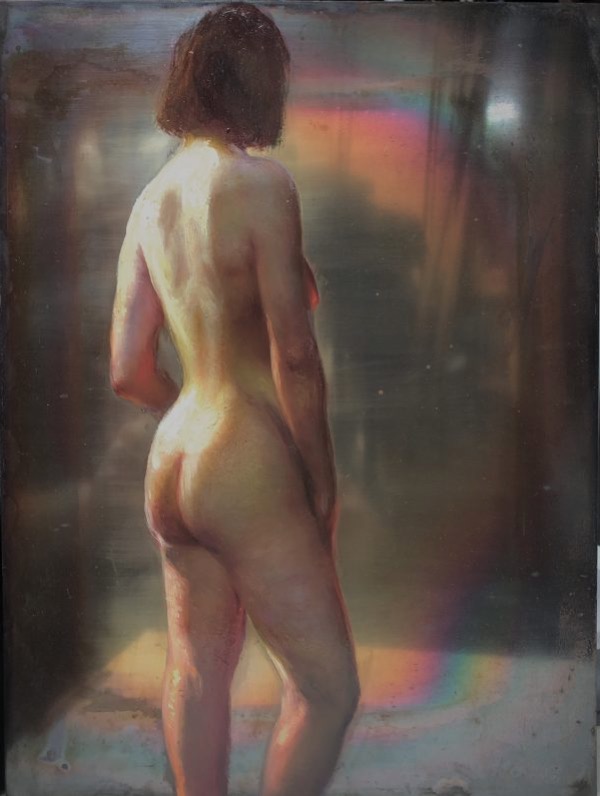 Paintings by Steven Assael
---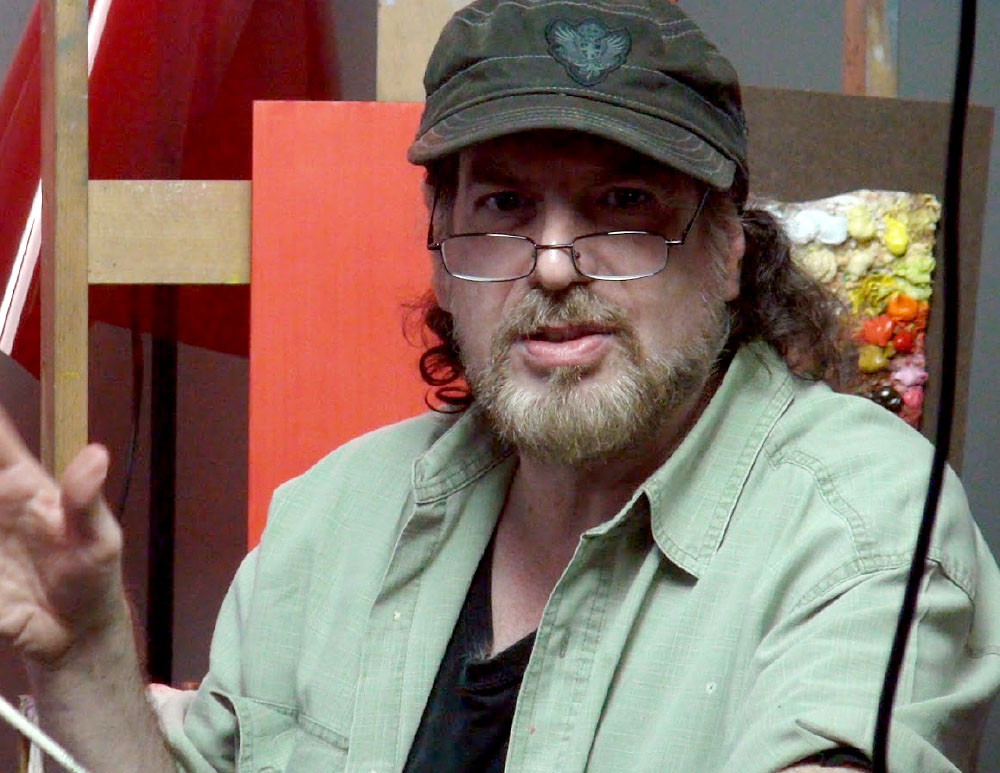 About the instructor: Born in New York City in 1957, Steven Assael graduated from Pratt Institute and has served for decades as faculty at the School of Visual Arts and as a senior critic at the New York Academy of Art. The Artist's prodigious technique, his use of light and shadow, sensitive line and detail are deployed in the interest of the implication of narrative, the psychological import of the scene, the relationship and the character of the sitter.
Steven Assael's work was the subject of a one-person exhibition at the Naples (FL) Museum of Art from October 2010 through January 2011. Assael's paintings were also included in the exhibition "New Old Masters", curated by Donald Kuspit, at the National Museum in Gdansk, Poland in 2006. A retrospective exhibition was held at the Frye Art Museum, Seattle (WA) in 1999. Single-person exhibitions of works by Steven Assael have also been featured at the Cress Gallery of Art at the University of Tennessee, Lowe Gallery (Atlanta, GA) and Ann Nathan Gallery (Chicago, IL). His work has been exhibited at The Arkansas Arts Center, The New York Academy of Art and The Arnot Art Museum (Elmira, NY), and is in the permanent collections of the Art Institute of Chicago (IL), The Hunter Museum of Art (Chattanooga, TN), The Kemper Museum of Contemporary Art & Design (Kansas City, MO), The Columbus Museum of Art (OH) and the Metropolitan Museum of Art (NY).
Steven Assael is represented by Forum Gallery, New York, NY.