Drawing Fabric:
Drapery Essentials in Charcoal
Instructed by Aisha Fajardo

Saturdays, 10am-1pm
January 13 - February 3, 2024

Registration Deadline: January 10, 2024


[ REGISTER HERE ]



Description
Throughout Art History, renderings of drapery have added incredible dynamism to many paintings, sculptures, prints, and more. Capturing the essence of fabric through a drawing can be challenging for even the most seasoned artists. The intricacies of its texture, folds, and drapes require a keen eye for detail, allowing the artist to showcase their skills and bring a new level of realism to their artwork.
In this class, we will study 7 different types of folds to deepen our understanding of drapery and fabrics.
• The Diaper fold
• The Zigzag fold
• The Pipe fold
• The Inert fold
• The Spiral fold
• The Half-Lock fold
• The Drop/Fly-away fold
Each session will focus on the effect of light and shadow over the folds and the ability to simplify and stylize them in an effective manner from an observed reference.
Additionally, students in this class will explore the following topics:
• Meaningful strategies to broaden student's observation skills.
• Fundamental skills to clearly and cleanly showcase light and shadow over masses and volumes.
• A reliable framework to navigate how fabrics behave (even if the reference changes) to achieve a solid drawing.
• The principles of gravity and motion; points of tension and support; and the underlying form that affects fabric.
• The criteria necessary to begin stylizing, idealizing, or inventing complex objects and subjects moving forward.
Tuition: $190



Class Size:
Minimum: 4
Maximum: 12

Materials List:
Charcoal pencils (Conté 1710B, Wolff's Carbon 6B, General's 4B)
Smooth Newsprint Paper or other smooth, not gritty paper.
Single-edge razor blades
Sandpaper or sanding pad
Kneaded eraser
Chamois (optional)
Level of Study: This class is suggested for individuals with some drawing experience. Basic knowledge of drawing fundamentals (composing, measuring proportions and angles, value-building) will be helpful.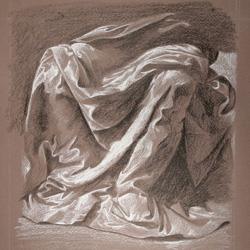 Student master copy of DaVinci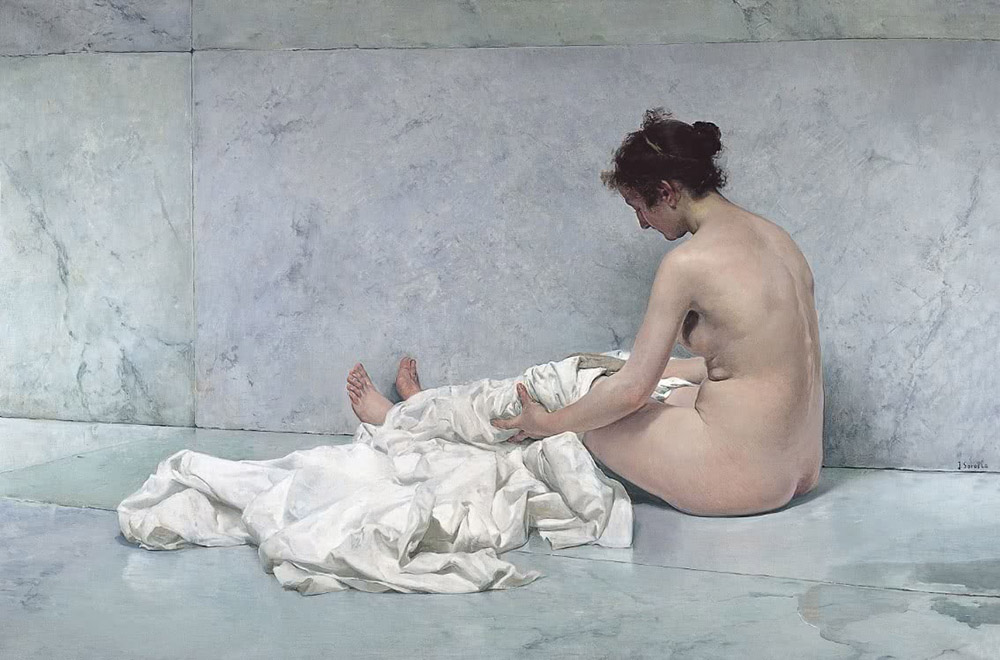 Sorolla
---

LOCATION: Unless otherwise specified, all courses are hosted at Manifest's new facility at 'M1' in Clifton at 3464 Central Parkway (see map and directions below). Manifest's new facility provides multiple studio classrooms, private lesson space, a darkroom, a film processing room, and a multi-purpose lecture and class meeting space as well as on-site parking, grounds, and exterior spaces in which to relax, discuss, and make art. The studios are outfitted with professional equipment, furniture, and study aids.
Map to Manifest's M1 Studios | Studio Calendar | Darkroom Calendar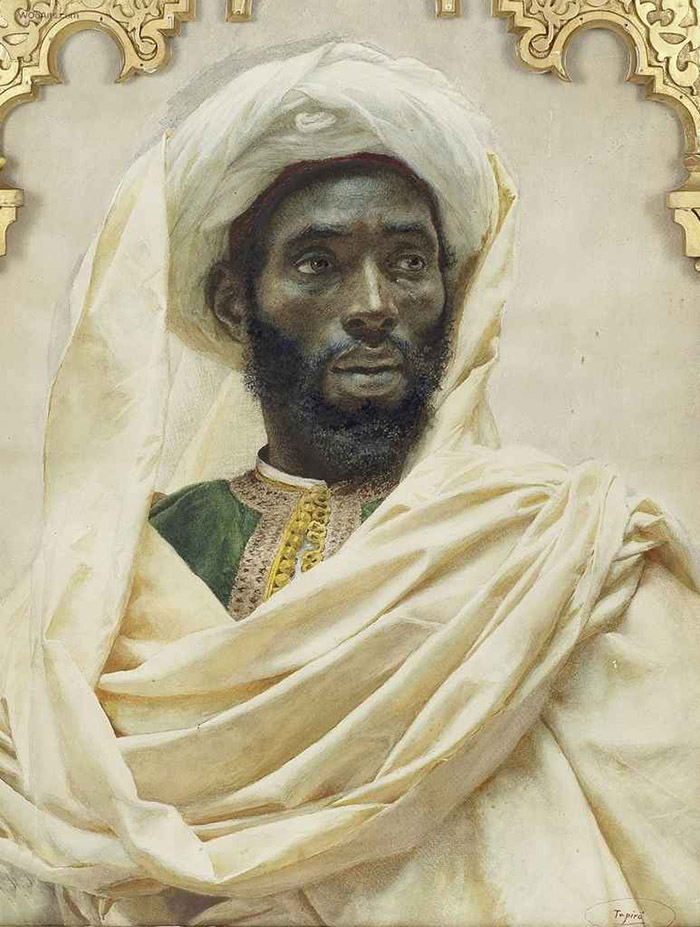 Tapiro y Baro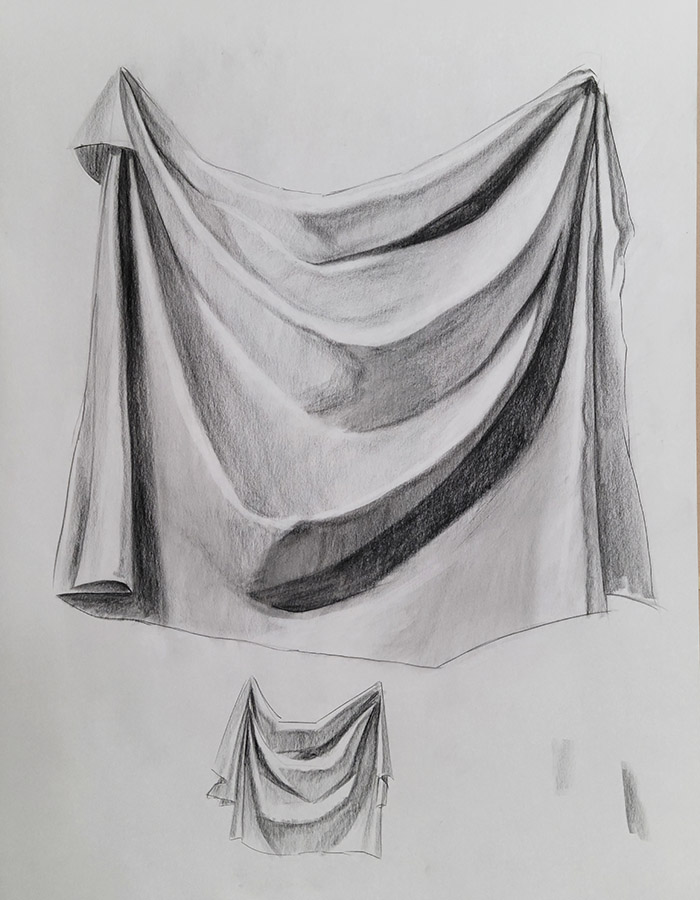 Fajardo
---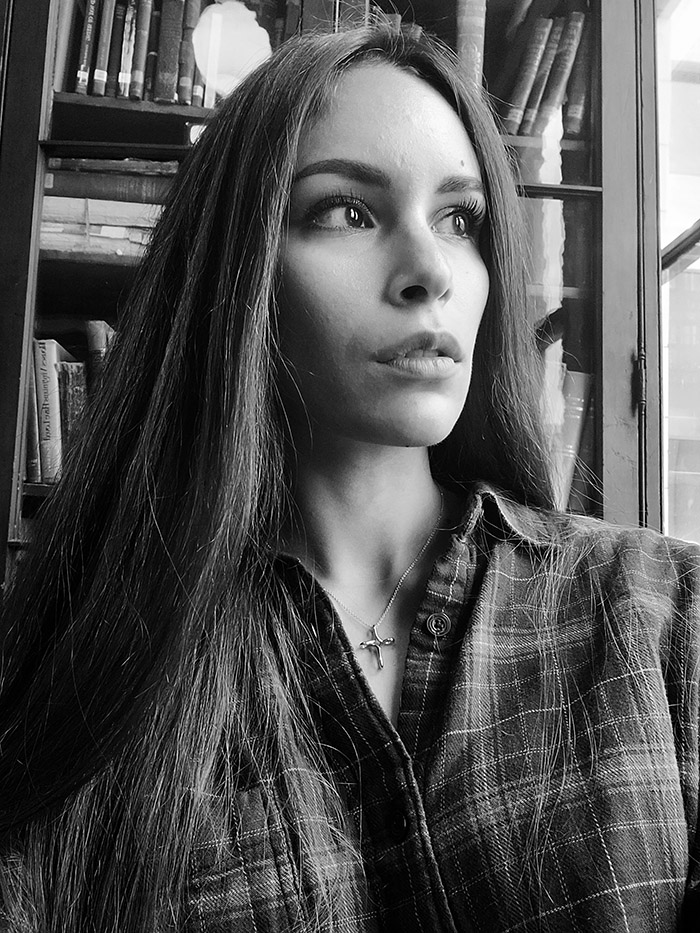 About the instructor:
Aisha Fajardo is a Cincinnati-based artist, originally from Madrid, Spain. She completed her BFA in 2017 at Universidad Francisco de Vitoria in Madrid and continued her formal artistic training at Watts Atelier of the Arts in Encinitas, California. Inspired by that traditional training, Aisha soon began working in the digital drawing and painting realms, translating the time-honored principles of the old masters through the latest tools and technology.
Fatally drawn to all things gothic and beautiful, Aisha's primary focus in recent years has been on illustration and imaginative realism. She has worked in the dark fantasy genre as a freelancer—creating book covers, tabletop game illustrations and characters, as well as commissions for private clients. She has been a masterclass speaker at her alma mater and has participated in several collaborative gallery and art fair exhibitions (including Matadero Madrid 2016 and JustMad 2018).
Aisha and her husband travel back to Madrid at least once a year to visit family, get a fix of medieval cathedrals, and take a break from their 4 cats. When she's in town, Aisha can be found moderating the Drawing Center's Open Figure sessions, for which she's volunteered since 2022.