TROIS CRAYONS:
Drawing the Contemporary Figure with
Charcoal, Sanguine, and Chalk

A 3-day Intensive Workshop

August 30-September 1, 2019 (Friday through Sunday)
Friday: 12-6:30pm (half-hour break)
Saturday: 10am-5pm (hour break for lunch)
Sunday: 10am-5pm (hour break for lunch)
Final Registration Deadline: August 9th


[ REGISTER HERE ]


Tuition:

$540 for those registering by July 15*
$570 for those registering by August 1*
$600 (no discount) for those registering by August 9*

*Payment required by this date.


Class Size:
Minimum: 8 / Maximum: 15

Description: During this 3-day intensive workshop, native Cincinnatian based in Paris, France for the past 10 years, Shane Wolf will demonstrate and teach his approach to drawing the nude with the traditional Trois Crayons technique. Popularized by Peter Paul Rubens and widely used throughout Europe in the 18th century, the Trois Crayons technique allows for a vivid and efficient expression of the human figure.

Students of this workshop will do a lot of gestural drawing with the 3 crayons, as well as have several long poses of 3 hours or more in order to develop greater depth of form with the technique. As is customary in his workshops, Shane will be demonstrating various phases of the technique as well as lecturing on anatomy, proportion, balance, and other essential aspects of figure drawing.
Materials List:
sketch pad or journal for taking notes
10 full sheets of Canson Mi-Teinte paper (65x50cm) of a mid-tone value (i.e. Lichen, Lilas, Gris Perle, Chanvre Clair, etc… something on which white chalk will be visible, but nothing too dark either; they can be all the same color, or different colors for each sheet
white chalk (I like General's white chalk pencils; I usually have 4 on the go)
2 - 4 sanguine pencils (I like Conté's sanguine pencils)
sticks of vine charcoal (I highly recommend Nitram brand, their HB and B charcoal sticks)
2 - 4 charcoal pencils (I use General's HB pencils)
3 kneaded erasers
tape or clamps for your paper
a drawing board large enough for a full sheet of Canson paper
something to sharpen your pencils (i.e. pencil sharpener, X-acto knife and sand pad, lead pointer, etc)
sand pad for sharpening charcoal (or just fine grain sandpaper)
a small, handheld mirror
a chamois cloth or soft cotton cloth
several small makeup sponges (the wedge kind)
a cheap bristle brush, about 2cm wide (filbert or flat)
spray fixative for those who want to fix their drawings (optional)


Level of Study: This class is suggested for individuals with some observational drawing experience. Basic knowledge of drawing materials and techniques will be helpful.


* A 10% surcharge will be required for late payments or other non-standard transactions.

---

About the instructor: Shane Wolf was born in 1976 in Cincinnati, Ohio, USA. After receiving his bachelor's degree in design in 2000 from the University of Cincinnati College of DAAP he joined Salomon SAS in Annecy, France, as a graphic designer. In 2004 he embarked on a 16-month around the world trip and kept a drawing journal of his travels. Naturally, his journey led him to Florence, the birth place of the Italian Renaissance.

In Florence, he began studying art at the Angel Academy of Art. From 2005 to 2009, he rigorously explored the fundamentals of art based on techniques used by the most influential Old Masters. He received his Diploma of Excellence while also serving as teacher at this prestigious Italian art academy.

In 2010, Shane moved to Paris where he has been living and working since, driven by a vital desire to draw and share his humanist ideals inspired by the human form. Wolf has been awarded numerous prizes and participated in many solo and group exhibitions in Europe and the USA.

Some of the many international awards and recognition Shane has received include: 1st and 2nd place Best Nude from the Art Renewal Center, New York (2013); Gold Medal from the European Academy of Arts - France (2013); medalled by both historic French organizations: the Société des Artistes Français (2013, 2012) and the Société Nationale des Beaux-Arts (2011); the prestigious "Taylor Prize" during his exhibition at the Grand Palais (2011); and finalist in the America China Oil Painting Artists League, New York (2010). Shane's work has also been featured in exhibitions at Manifest Gallery and in a number of volumes of both the International Drawing Annual and International Painting Annual publications.
This will mark Shane's fifth summer visit to Manifest's Drawing Center!

More information about Shane and a portfolio of his work can be viewed at:
www.shane-wolf.com.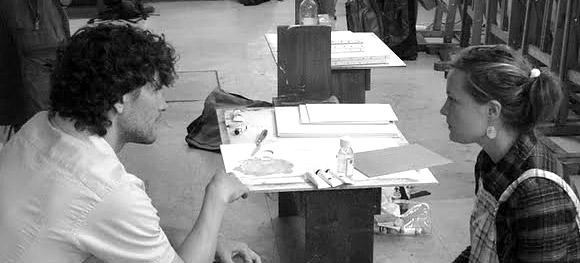 ---

LOCATION: All courses are hosted at Manifest's Drawing Center Studios in Madisonville at 4905 Whetsel Avenue (second floor) (see map and direction links below). Manifest's studio facility provides two classrooms totalling nearly 3500 square-feet. The studios are outfitted with professional equipment, furniture, and study aids.

Drawing horses and easels as well as storage shelf space are available on a first-come first served basis. Supplementary seating, including chairs, stools, and cushions is also available. Course participants should provide for their own supplies and drawing board.
Map to NEW Walnut Hills Studios | Studio Calendar | Darkroom Calendar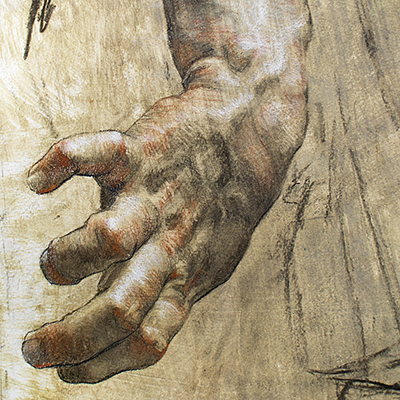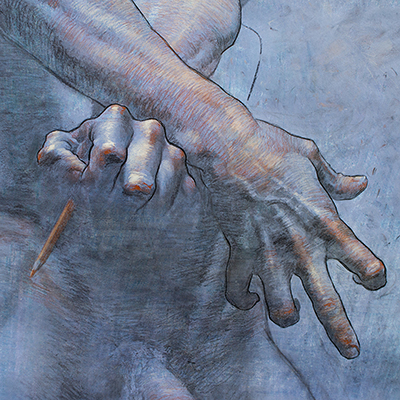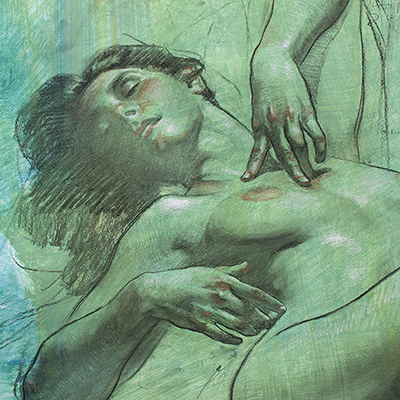 Drawings by Shane Wolf