INFORMATION and REGISTRATION

Register Here (required)


"If I like many photographers, and I do, I account for this by noticing a quality they share—animation. They may or may not make a living by photography, but they are alive by it." — Robert Adams
Description:
More Alive by It is a curated discussion series hosted by the Drawing Center's Community Darkroom that provides photographers with diverse histories and intersections with photography the chance to share their work and to reflect on the many ways photography has complimented their lives.
The More Alive by It series welcomes everyone to join the conversation—not only those who identify as photographers, but anyone who loves looking at and making pictures (people who might never think of calling themselves a photographer, especially in the company of those who do). The goal is not to determine, "How does one make a living in photography?" but rather "How does photography make sense and add meaning to one's life?"
Presenters will come from a broad cross-section of people for whom photography figures prominently but may occupy very different roles in their daily lives—from those who make their living by means of photography to those who make pictures… just because!
Join moderator Michael Wilson and a new group of presenters each month to be inspired, generate important conversations, and—most importantly—build a valuable sense of community to support your own image making.


For more information email Drawing Center Coordinator Adam Mysock at: mysock@manifestdrawingcenter.org

SUPPORTING DONATIONS ARE ACCEPTED & ENCOURAGED.
---
LOCATION: Unless otherwise specified, all courses are hosted at Manifest's NEW Drawing Center Studios in Walnut Hills at 656 E. McMillan St. (second floor) (see map and directions below). Manifest's new studio facility provides two studio classrooms, private lesson space, a darkroom, film processing room, and a multi-purpose lecture and class meeting space all totaling over 4000 square-feet. The studios are outfitted with professional equipment, furniture, and study aids.
Map to NEW Walnut Hills Studios | Studio Calendar | Darkroom Calendar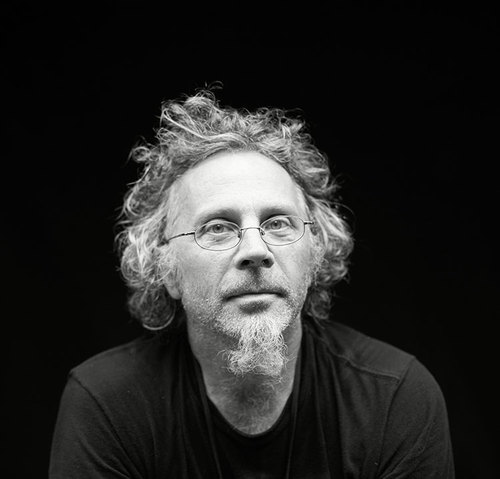 About the Moderator:
Michael Wilson is a life-long resident of Cincinnati residing in Price Hill. He developed his interest in photography while attending Northern Kentucky University where he earned a bachelor of fine arts in 1981. His work has been featured in numerous exhibitions at such local venues as Baker Hunt Foundation (Covington, Ky.); Thomas More Gallery, Thomas More College (Crestview Hills, Ky.); In Situ Gallery (Cincinnati, Ohio); Carnegie Visual & Performing Arts Center (Covington, Ky.); as well as the Cincinnati Art Museum and Contemporary Arts Center. Wilson's photographs have been exhibited regionally at the J. B. Speed Museum (Louisville, Ky.); Rosewood Arts Centre (Kettering, Ohio); and Cleveland Center for Contemporary Art (Cleveland, Ohio). His work is represented in the Cincinnati corporate collections of E. W. Scripps; PNC Bank; Frost & Jacobs; Deloitte & Touche; and Duke Energy. He is also represented in the collections of the Cincinnati Art Museum and the J. B. Speed Museum. In addition, his images have been featured in more than three hundred photographic projects working with musicians and record labels.

Among the many artists Michael has photographed are: Lyle Lovett, B. B. King, Waylon Jennings, Randy Newman, Emmylou Harris, Bill Frisell, David Byrne, Philip Glass, Dawn Upshaw, and Doc Watson. Clients include: Nonesuch Records, Warner Brothers Records, Sony Music, Capitol Records, Alfred A. Knopf, Penguin Putnam, Mother Jones Magazine, Health Magazine, Uncut Magazine, and Pentagram Design.