Intro to Painting: Watercolors

Instructed by Taylor Woolwine



Saturdays 2-5pm
April 7 – June 2

(No class meeting on April 28)


Registration Deadline: April 4, 2018


[ REGISTER HERE ]



Description:
Discover the essential materials and techniques that will allow you to create excellent, well-crafted paintings in Watercolor.
In this course, students will be introduced to:
a variety of watercolor techniques broadly categorized into two main approaches: direct and indirect
the concepts of hue, saturation, and value as they pertain to watercolor paints
observational strategies for an assortment of subjects (from still lives to the human form)
sound drawing principles which will lead to effective representational paintings
Tuition: $325
Course fee includes FREE access to all Wednesday Open Figure Sessions during the duration of the course.


Class Size:
Minimum: 4
Maximum: 12
Materials List:
Paints:
(Instructor recommends Winsor & Newton Artist's Watercolors*, tubes rather than cake style)
- Cadmium Lemon, or a similar cool lemon yellow
- Cadmium Yellow or Cad Yellow Deep, or a similar warm yellow
- Cadmium Red or Cad. Red Light
- Alizarin Crimson
- Cerulean Blue
- Ultramarine Blue
- Raw Umber or Burnt Umber
- Burnt Sienna
- Viridian Green

- 1 small tube White gouache paint

*A note on Paint: Artist's quality watercolors are more expensive because they have a higher amount of actual pigment, which yields more vibrant tones and less fading. By no means are artist's level paints required for novice artists just starting out, however—as a general rule—you get what you pay for. Avoid extremely inexpensive paint sets. And when possible, purchase the pure color versus the hue (for example, buy cerulean blue instead of the cerulean blue hue).

Paper:
Purchase either:
- a watercolor pad (no smaller than 12x16")
- or multiple large individual sheets of watercolor papers (this way you can cut them down into usable pieces, and try out multiple brands.

Suggested brands: Arches, Fabriano Artistico, Kilimanjaro from Cheap Joe's. Aim for nothing lower than 140 lb thickness (thinner paper will buckle badly) and cold press.

Brushes:
A small assortment of watercolor brushes. Sable and squirrel hair are ideal but more expensive. Synthetic watercolor brushes are an economical alternative. Sumi brushes are also inexpensive and handle nicely.

- At least 1 large flat brush, minimum ¾" wide
- A few flats and rounds of various sizes
- At least 1 very fine round or liner brush

Palette:
A flat palette with an edge is ideal, something like a butcher tray palette. Plastic palettes without deep wells also work well.

Miscellaneous:
- Spray Bottle
- Graphite pencils and erasers
- Masking tape
- Container for water

Please contact Manifest Drawing Center coordinator, Adam Mysock at mysock@manifestdrawingcenter.org with any questions about the material list.
Level of Study: This class is designed for beginners and those who have minimal painting experience. However, those wishing to refresh their watercolor painting skills are also encouraged to register.


---

LOCATION: Unless otherwise specified, all courses are hosted at Manifest's Drawing Center Studios in Madisonville at 4905 Whetsel Avenue (second floor) (see map and direction links below). Manifest's studio facility provides two classrooms, a darkroom, and a processing room all totalling nearly 4000 square-feet. The studios are outfitted with professional equipment, furniture, and study aids.

Taylor Woolwine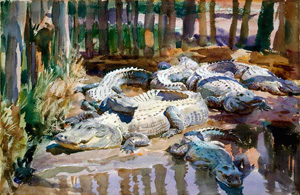 Sargent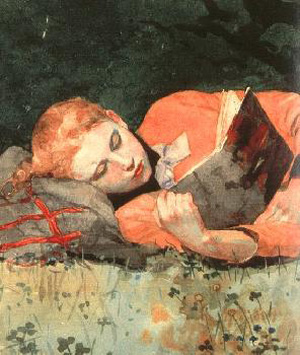 Homer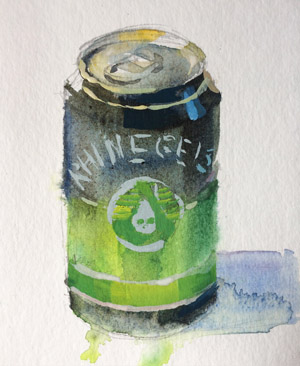 Taylor Woolwine
---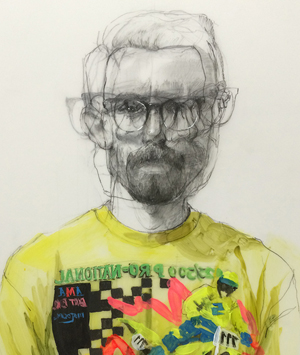 About the instructor:
Taylor Woolwine is an artist and art educator hailing from Williamstown, WV. He received his BFA in painting from the Columbus College of Art and Design in 2010 and his MFA in painting from Indiana University in 2014. While in graduate school, Woolwine received the Friends of Art Award in Painting and taught his first college-level art courses.
After graduating with his MFA, he moved to Cincinnati as a Manifest Artist in Residence for the 2014-15 season, where he began teaching art courses and private lessons through Manifest Drawing Center. Additionally, he took on roles as adjunct professor at both the Art Academy of Cincinnati and Northern Kentucky University, where he instructed courses in the Drawing, Painting, and Foundations programs. Following the Manifest Residency, Woolwine has continued to live and work in Cincinnati.
Woolwine's works belong to private collections across the country and have been exhibited regionally and nationally. He maintains a studio in Cincinnati, OH, and splits his time between teaching, working as a painter in a local scenic studio, and his own personal studio work.