Uncommon Roots: A public panel discussion focusing on unique artistic visions and unusual photographic tools and practices


With Nancy Rexroth, Kent Krugh, and Tom Schiff, moderated by Michael Wilson

Saturday, March 3, 6-9pm
doors open at 5:30pm



[ REGISTER HERE ]


Online RSVP and payment is recommended.
Walk-in attendance will be accepted until we reach capacity.
All seating is first-come first served.

Cost: (in advance or at the door**)
$15 general admission
$5 student (with valid school I.D.)

**Exact change appreciated



Description

Open to the public! Open to the public! Join celebrated photographers Nancy Rexroth, Kent Krugh, and Tom Schiff for an in-depth discussion about the rewards and hazards that can come from embracing uncommon practices in the world of fine art photography. Surveying Rexroth's use of the Diana Camera, Krugh's use of X-ray equipment, and Schiff's use of a 360? panoramic camera, this panel discussion will offer valuable insight into each artist's early photographic career, embracing non-traditional tools and formats.

The panelists will offer a brief overview of their artistic adventures and work before fielding questions from moderator, Michael Wilson. A brief wine/refreshment intermission will be followed by period of audience questions. Seating will be provided, and will be on a first-come, first-served basis. The audience is welcome to come and go quietly throughout the evening's discussions.
For more details, contact Manifest Drawing Center coordinator Adam Mysock at:
Mysock@manifestdrawingcenter.org
---
About the Artists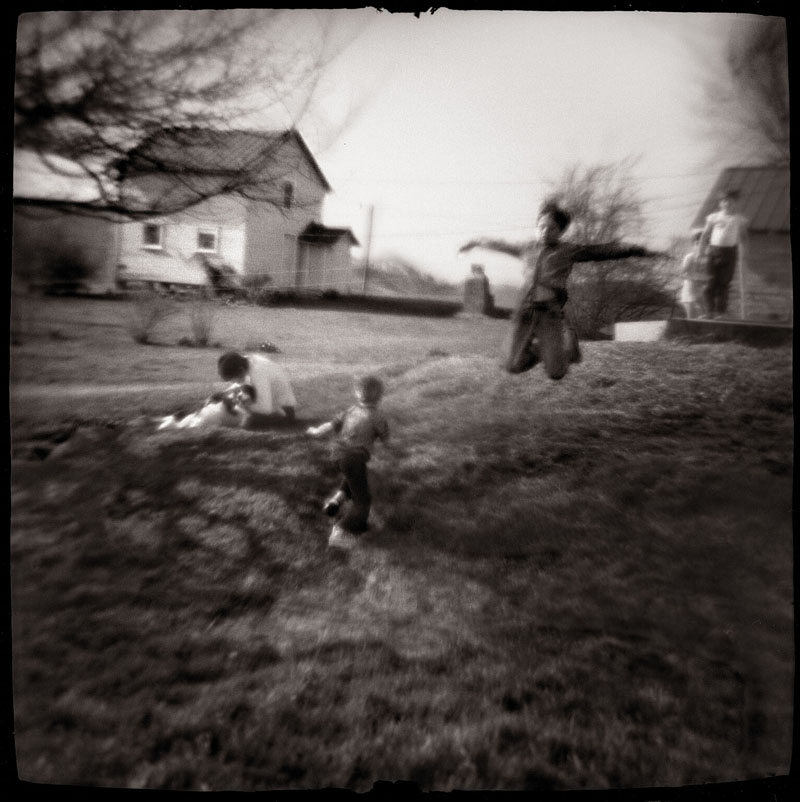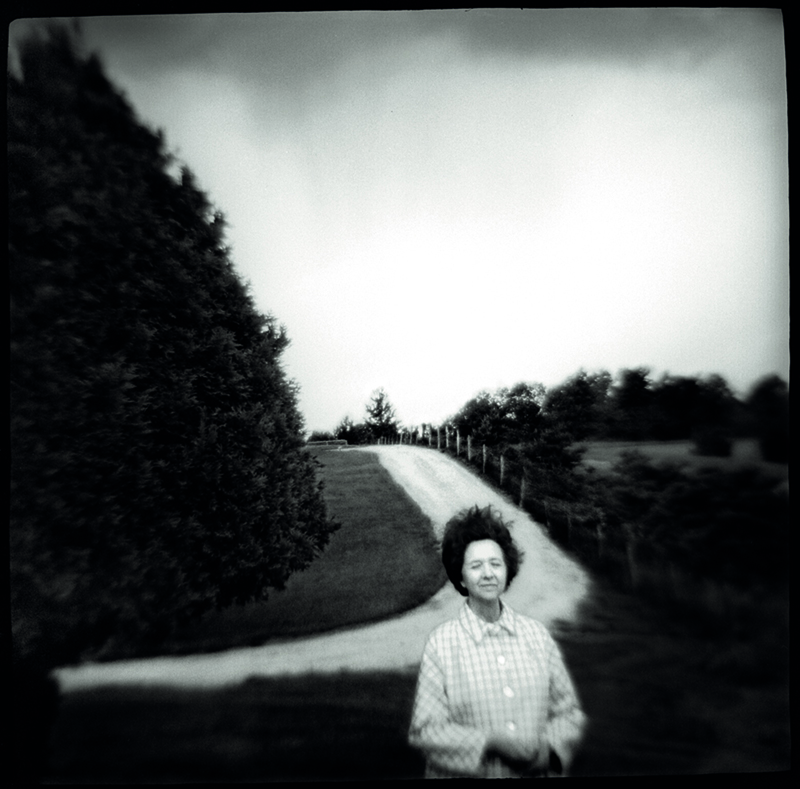 Nancy Rexroth
"In the early 1970s, Nancy Rexroth began photographing the rural landscapes, children, white frame houses, and domestic interiors of southeastern Ohio with a plastic toy camera called the Diana. Working with the camera's properties of soft focus and vignetting, and further manipulating the photographs by deliberately blurring or sometimes overlaying them, Rexroth created dreamlike, poetic images of "my own private landscape, a state of mind." She called this state IOWA because the photographs seemed to reference her childhood summer visits to relatives in Iowa.

"Rexroth self-published her evocative photographs in 1977 in the book IOWA, and the photographic community responded immediately and strongly to the work. Aperture published a portfolio of IOWA images in a special issue, 'The Snapshot," alongside the work of Robert Frank, Garry Winogrand, Lee Friedlander, and Emmet Gowin. The International Center for Photography, the Corcoran Gallery of Art, and the Smithsonian Institution included IOWA images in group exhibitions.

"Forty years after its original publication, IOWA has become a classic of fine art photography, a renowned demonstration of Rexroth's ability to fashion a world of surprising aesthetic possibilities using a simple, low-tech dollar camera."

—Nancy Bryan, from the republication of IOWA by the University of Texas Press, spring 2017
Her work is included in numerous collections including the Museum of Modern Art, New York City; Smithsonian Institution, Washington, D.C.; De Cordova Museum, Lincoln, Massachusetts; and the Bibliothèque Nationale, Paris.
More information about Nancy can be found at: www.nancyrexroth.com
---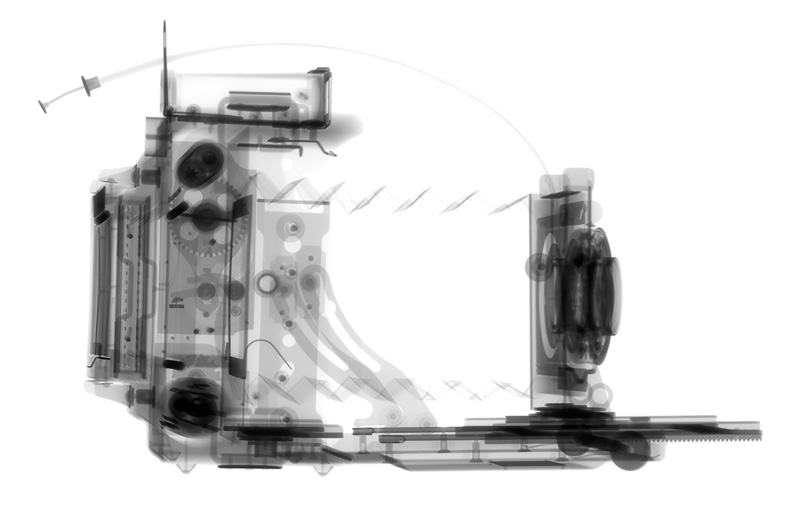 Kent Krugh
Much of Krugh's recent work uses x-rays to explore the micro-evolution of cameras and metaphors about the limits of evolution. With resulting images that offer insight into both the consistency of purpose each generation (of camera technology) carries and the variety of wonderful and clever designs of the individual (machines), Krugh's work aligns with our inner desires to probe unseen spaces and realms which we might sense exist, but cannot observe with our eyes.
Krugh currently lives and works in Greater Cincinnati. He holds a B.A. in Physics (1977) from Ohio Northern University and an MS in Radiological Physics (1978) from the University of Cincinnati. He began a serious study of photography, eventually attending workshops in alternative processes with Dan Burkholder and Craig Barber.
His work has been exhibited in numerous exhibitions both national and international, at Cincinnati galleries and art centers; the Houston Center for Photography, TX; the Center for Fine Art Photography, Ft. Collins, CO; the Williamsburg Art and Historical Center, Brooklyn, NY; the Minneapolis Photo Center, MN; RayKo Photo Center, San Francisco, CA; in Guatemala City, Guatemala and Medellín, Colombia; and in four major festivals: the Fringe Festival in Cincinnati (2010); the FotoFest Biennal in Houston, TX (2012 and 2016); the FotoFocus Biennal (2012), Cincinnati, OH; and the Festival de la Luz (2016) Buenos Aires, Argentina.
He is the recipient of numerous awards and honors in both national and international print and portfolio competitions, including the "International Fine Art Photography Award", Grand Prix de la Découverte, Jury Award of Merit, Experimental Category (2012). Krugh was a Photolucida Critical Mass Finalist in both 2012 and 2014. Krugh's work is held in the collections of the Luz Austral Foundation, Buenos Aires; Cleveland Museum of Art, OH; the Portland Art Museum; the Cincinnati Art Museum; the Cleveland Institute of Art, OH; the Fitton Center for Creative Arts, Hamilton, OH; and the Methodist Hospital, Houston, TX. He is the author of several books, including "Inside the Gate" (Blue Sky Books, Portland, OR, 2014) and "Angel Oak", an Artist Book in 3 limited editions (2013). He has also taught workshops in Colombia, in collaboration with the Colegiatura Colombiana del Diseño and Centro Colombiano Americano, under the auspices of the Universidad de Antioquia.
More information about Kent can be found at: www.kentkrugh.com
---

Tom Schiff
Unlike most photographers—who might focus on finding an isolated subject for their work, Schiff embraces photographic tools which require him to consider an entire location. His custom-made 360? panoramic camera has the capacity to capture an image of everything in each setting—in front of, to the left of, to the right of, and even behind the camera. His negatives are often 6 to 9 inches long, and can demand novel approaches to printing. The final photographs provide viewers with rich scenery, which is simultaneously warmly familiar thanks to the inclusion of landmarks and engagingly foreign because of their curving perspectives.
Schiff studied photography under Clarence White, Jr. and Arnold Gassan while earning a BBA degree from Ohio University in 1970. And he began experimenting with panoramic photography in the mid-1980s, making use of a Hulcherama 360 panoramic camera. He has published six books: Panoramic Cincinnati (2003), Panoramic Ohio (2002), Panoramic Parks (2005), Vegas 360 (2008), Wright Panorama (2010), and Prospect (2012).
Schiff helped establish Images Center in Cincinnati in 1980, and he is the founder of FotoFocus—a lens-based art biennial held in Cincinnati. He has recently completed a book about the architectural legacy of J. Irwin Miller and the city of Columbus, Indiana.
---

LOCATION: All courses are hosted at Manifest's Drawing Center Studios in Madisonville at 4905 Whetsel Avenue (second floor) (see map and direction links below). Manifest's studio facility provides two classroom studios and a darkroom totaling nearly 4000 square-feet. The studios are outfitted with professional equipment, furniture, and study aids.


Map to NEW Walnut Hills Studios | Studio Calendar | Darkroom Calendar