The Natural World:
Creating and Connecting to the Beauty of Our Environment
Instructed by Manifest Scholar in Residence Ed Erdmann


Sundays, 10am-1pm
June 6 – August 1, 2021
(no class meeting July 4th)

Registration Deadline: June 3, 2021


[ REGISTER HERE ]



Description:
More and more over the past socially-distanced year, we've found ourselves turning to nature for a sense of calm and safety. Whether we went on hikes to escape our confines or we utilized local parks to get together with friends at a distance, a renewed connection to our natural world has become the unexpected reward for our pandemic endurance.
As artists, this (re)discovered link to our natural environment also offers a chance to develop a more meaningful, sustainable connection to art-making that can outlast any health concerns. But how do we creatively cultivate that awareness of, and relationship with, nature? How do we embrace our stillness, see the world, and draw inspiration and insight from the universes, large and small, around us? Through sensitive observation, uninhibited exploration, persistent experimentation, and dedicated note-taking on-site at various outdoor "studios" we can be bettered by The Natural World.
This class will cover the following topics:
Honing the skill of observing ourselves and the world around us
Researching how different local materials resound with us and our work
Growing our trust in our intuition as well as a deeper connection to the natural world
Creating small or large works outside that use the materials students are connecting with
Note-taking and sketchbook practices that help develop a stronger relationship with the outside world
Adapting the things learned in class to the student's own studio practice
Tuition: $325



Class Size:
Minimum: 4
Maximum: 12
Materials List:
A sketchbook and your favorite writing device is all we will need to start.
Most of the work we will produce will be developed with materials gathered from the outside world. (Some generally useful materials/tools will be discovered as we move through the class.)
Level of Study: This class is for anyone who would like to expand their artistic relationship with the natural environment. No specific drawing, painting, or sculpting knowledge is required—just a healthy curiosity and openness.

---

LOCATION: Unless otherwise specified, all courses are hosted at Manifest's Drawing Center Studios in Walnut Hills at 656 E. McMillan St. (second floor) (see map and directions below). Manifest's new studio facility provides two studio classrooms, private lesson space, a darkroom, film processing room, and a multi-purpose lecture and class meeting space all totaling over 4000 square-feet. The studios are outfitted with professional equipment, furniture, and study aids.

Map to Manifest's Walnut Hills Studios | Studio Calendar | Darkroom Calendar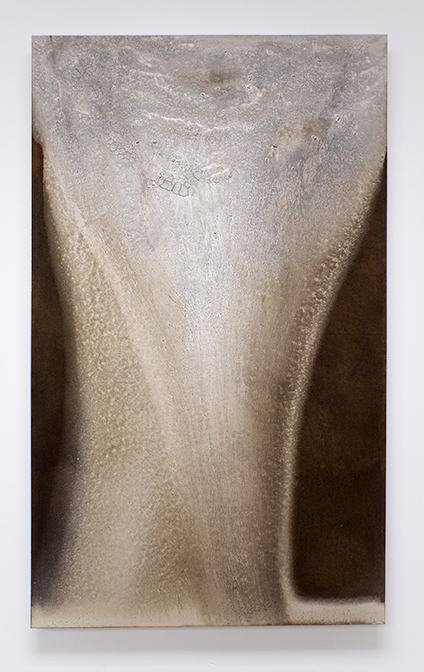 Ed Erdmann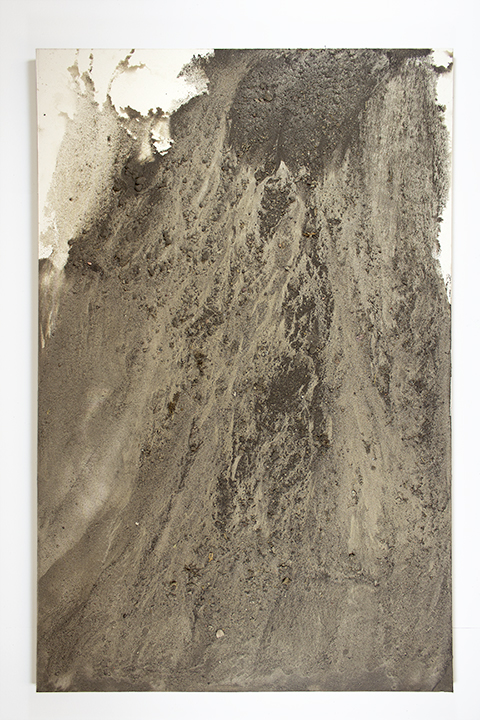 Ed Erdmann
---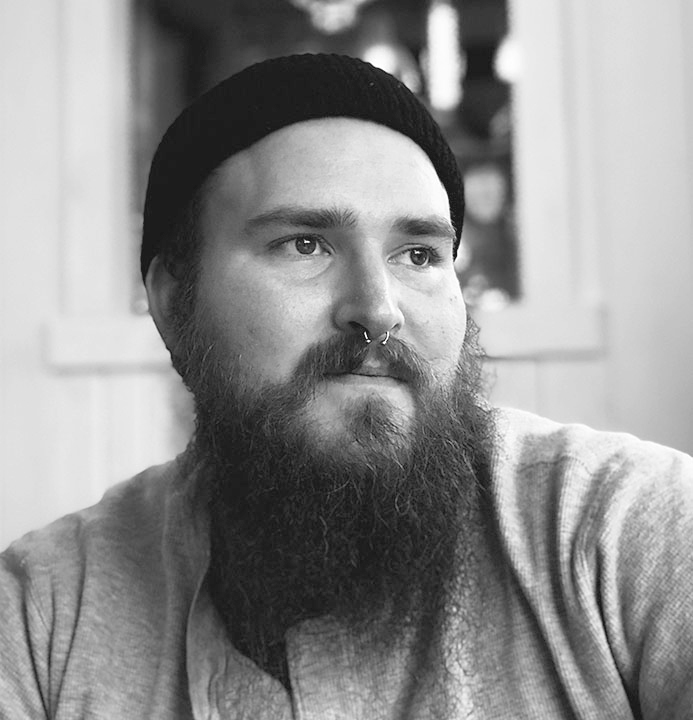 About the instructor:
Ed Erdmann is an artist based in the Midwest where he focuses on developing artwork from locally sourced, natural materials. He holds a Bachelor of Fine Arts from the University of Wisconsin – Stout, and is current a Scholar-in-residence at Manifest Drawing Center.
Erdmann's work investigates the landscape and its relation to human mortality, grief and myth through exploration of natural forces. While his work calls upon the land artists of the 60's, Ed has advanced his practice to challenge traditional landscape painting. The wind, plants, trees, rivers, and soil all are active elements that find their way into Erdmann's paintings and drawings.
Erdmann's work has been shown in solo and group shows regionally, including with Wisconsin Public Radio and The Madison Museum of Contemporary Art in Madison, WI. Look out for an exhibition of Ed's current work coming to Manifest Gallery later this summer.