Drawing Movement:
The Figure in Motion
4 or 8-Week Course

Instructed by Scott Ramming



Schedule:
| | |
| --- | --- |
| Saturdays, 1:30–4:30pm | |
| 4-week Session 1: | June 22–July 13 |
| 4-week Session 2: | July 20–August 10 |
| Full 8-week Session: | June 22–August 10 |
Registration Deadlines:

4-week Session 1 or
Full 8-week Session:


June 19, 2019

4-week Session 2:

July 17, 2019

[ REGISTER HERE ]



Tuition*:

4-week Session: $180
8-week Session: $325 (a 10% discount)
*Course fee includes FREE access to all Wednesday Open Figure Sessions during the duration of the course.



Class Size:
Minimum: 4
Maximum: 12



Description:
Drawing is a way of conveying the immediacy of our experience. It's an investigative process where we have the real potential to develop verve within the drawn mark, with its energies and tensions creating movement and life across the page.
Utilizing the live model as the primary subject, this class will explore drawing processes that encourage persistent, observational investigations of motion, vitality, and energy. Weekly poses and creative challenges will offer regular opportunities to move beyond the stereotypically passive, resting figure model in order to cultivate individual research for further study.
Through an emphasis on figurative drawing processes, this class will cover the following topics:
Developing productive, quick studies of the figure from observation
Recognizing anatomical sign posts
Interpreting weight and muscle through contour drawing
Understanding the relationships of volumes in space that provide a sensation of movement
Defining rhythm and exploring its potentials
Memory as aid for creating from imagination
Materials List:
A range of soft lead pencils, 2B, 3B, 4B
Some sort of Pencil sharpener. (Blackwing makes a great one.)
Kneaded eraser
Conte crayon, black or any color except white
Large newsprint pad, 18 x 24
Large drawing paper such as Strathmore 400 Series Drawing Paper Pads, 18 x 24 or your choice for extended drawings
Vine charcoal
Compressed charcoal
Level of Study:
This class is suggested for individuals with some observational drawing experience. Basic knowledge of drawing materials and techniques is expected.


---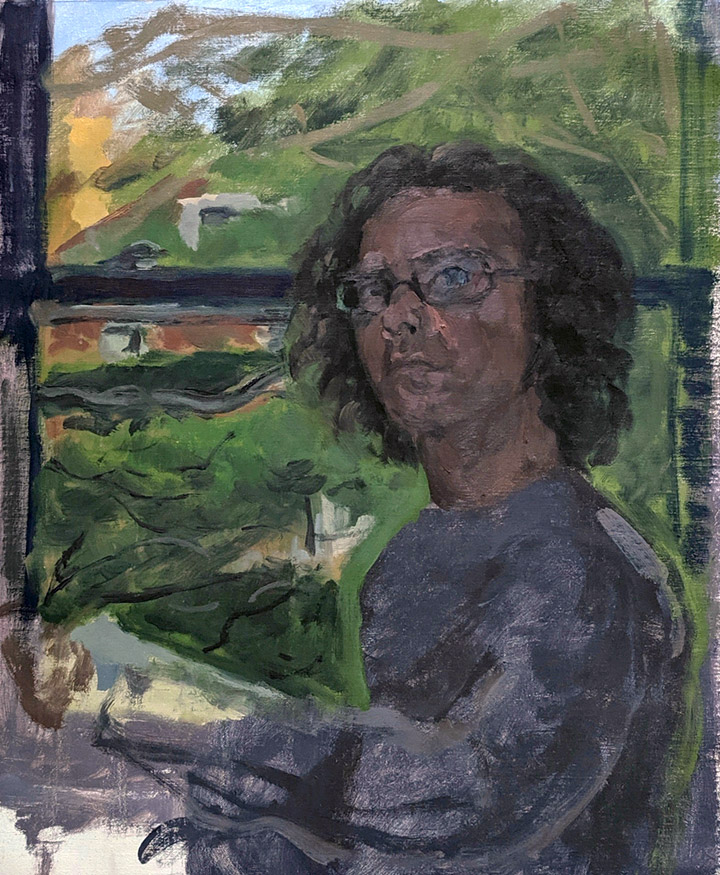 About the instructor:
Scott Ramming is an artist living and producing work in the Madisonville neighborhood of Cincinnati. He received his BFA from Middle Tennessee State University. Following a residency in Florence, Italy, Scott has served as the moderator for the Drawing Center's Open Figure sessions for more than 6 years.
With a background in painting and drawing he works from both observation and imagination utilizing the figure, landscape, and still life. His practice is rooted in gestural intuition while maintaining a dialog with art history.
---

LOCATION:
Unless otherwise specified, all courses are hosted at Manifest's Drawing Center Studios in Madisonville at 4905 Whetsel Avenue (second floor) (see map and direction links below). Manifest's studio facility provides two classrooms, a darkroom, and a processing room all totalling nearly 4000 square-feet. The studios are outfitted with professional equipment, furniture, and study aids.

Map to NEW Walnut Hills Studios | Studio Calendar | Darkroom Calendar