Figure Sculpting:
Building Understanding
with the 3rd Dimension
10-Week In-Studio Course
Instructed by Mark Hanavan
Schedule:
Saturdays, 1:30-4:30pm
10-weeks, January 16-March 20, 2021
Registration Deadline: January 13, 2021

Class Full
Email here to be put on wait list.


"The sculptor must search with passionate intensity for the underlying principle of the organization of mass and tension - the meaning of gesture and the structure of rhythm." — Barbara Hepworth
Description:
The arguments for sculpting the human figure are many, but perhaps the most influential cases are tethered to the value of directly engaging the physical world which we are both part of and witnesses to. As an art form, the direct and tactile experience of sculpting three dimensional human forms closely mirrors our physical existence and teaches us invaluable lessons about seeing. Sculpting adds an additional sensory experience to our artistic knowledge that can elevate not just our own artwork but also our appreciation of the works of other artists throughout time.
Because of the material requirements and simple lack of exposure in recent times, figure sculpting can be intimidating. The goal with this class is to keep the materials and scale of the figures affordable and accessible – not just to introduce figure sculpting to the students initially, but to encourage continued engagement after the class that is both economical and approachable.
This class will cover the following topics:
Constructing an armature
Taking measurements from a live model
How to properly use photo references
Studying basic human figure anatomy
Using sculpting materials and tools
Fee:
$450
Minimum Enrollment: 4
Maximum Enrollment: 6
Materials list:
Sculpting Armature Wire, 32 ft., 3/16 in*

Sculpting Armature Wire, 20 ft, 1/16 in*

Plastalina 4.5 Lb Clay, Sculptor Gray*

Small Set of Aluminum Sculpting Tools*
*These materials can be purchased from many art supply retailers, including Plaza Art locally. Please contact the Drawing Center coordinator (mysock@manifestdrawingcenter.org) with any questions.
1 pair of needle nose pliers (that have a wire cutter built into them)**
1 pair wire cutters (only if your needle nose does not have wire cutter built into them)**
1 qty - two-part epoxy JB Weld. Gorilla Glue also makes a two-part epoxy**
**These materials can be purchased at most hardware stores such as Lowes or Home Depot. If you own the pliers already, feel free to use those.
Level of Study:
Prior figure drawing experience will be a benefit for this class but is not required.
Questions? Please contact the Drawing Center Coordinator, Adam Mysock at mysock@manifestdrawingcenter.org with any questions about this list and/or course.
---
LOCATION:
Unless otherwise specified, all courses are hosted at Manifest's NEW Drawing Center Studios in Walnut Hills at 656 E. McMillan St. (second floor) (see map and directions below). Manifest's new studio facility provides two studio classrooms, private lesson space, a darkroom, film processing room, and a multi-purpose lecture and class meeting space all totaling over 4000 square-feet. The studios are outfitted with professional equipment, furniture, and study aids.
Map to NEW Walnut Hills Studios | Studio Calendar | Darkroom Calendar
Mark Hanavan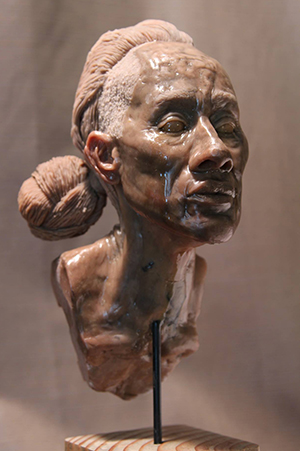 Mark Hanavan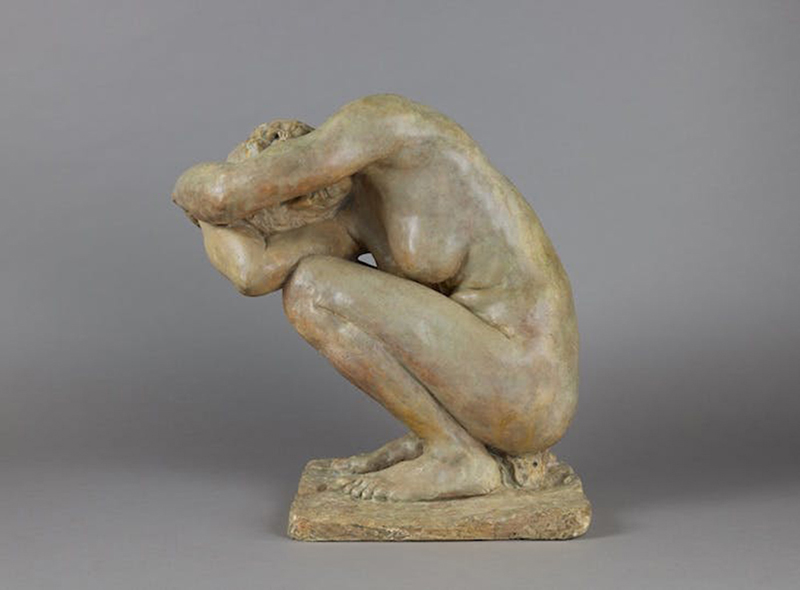 Camille Claudel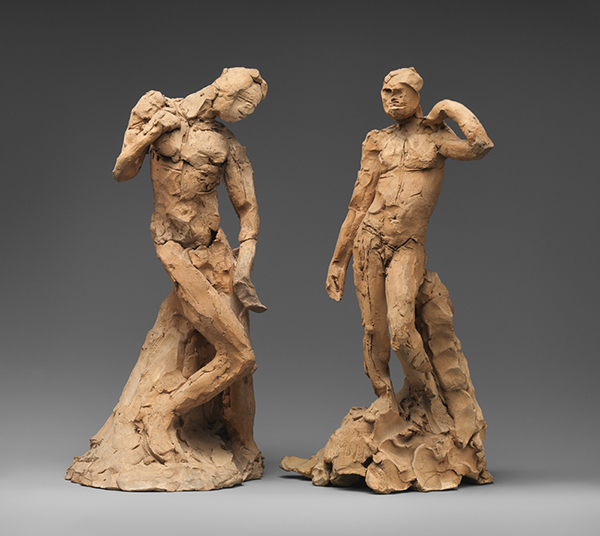 August Rodin
---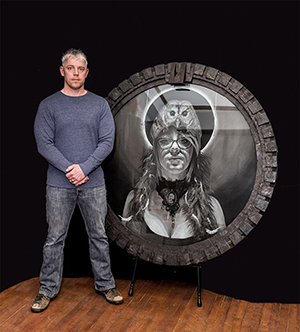 About the instructor:
Mark Hanavan is a native Cincinnati artist who resides in Middletown, Ohio, with his wife and three children. Mark earned his MFA in Painting from the College of Design, Art, Architecture and Planning at the University of Cincinnati. Currently, he is an Assistant Adjunct Professor, who teaches art and design for The University of Cincinnati, Blue Ash and Miami University, Middletown.
Mark has also worked on multiple public mural projects, including "The Lefthander for Life," a mural in Hamilton, Ohio, honoring the great baseball player, sports announcer and philanthropist, Joe Nuxhall. He was a teaching artist on Artworks mural celebrating the Cincinnati YWCA, located on the side of the Manely and Burke law firm in downtown Cincinnati.
Mark is continually developing his body of work and shows in local and regional venues. Most recently, Mark has been collaborating with longtime friend and fellow artist, Paul Loehle, on a multi-media installation titled "The Hunt". As with their previous works, this new project poses questions of our individual interactions and relationships with technology and social media; specifically, how these interactions manifest themselves in our physical and mental realities. His work can be found on Instagram: @hanavanmdrawing