Painting the Great Indoors
8-Week *Remote Learning* Course
Instructed by Brad Davis, Manifest Resident Instructor
Schedule:
Sundays, 10am-1pm
January 17-March 7, 2021
Registration Deadline: January 14, 2021

[ REGISTER HERE ]


Description:
As we're compelled to spend more time indoors these days – whether it's because of the pandemic, the colder weather, or other factors – the interior environments that surround us have begun to take on a new prominence in our lives. But how can we, as artists, better understand our novel relationship to our indoor refuges?
In this class, we'll look at the ways that artists have used painting as a language for exploring and rediscovering these spaces we call home. Through the development of small, alla-prima oil paintings, students will create work that emphasizes the character and beauty found in our most prosaic places.
This class will cover the following topics:
Oil painting materials and techniques
Constructing engaging compositions
Working with the "technical narrative"
Interpreting space through abstract shapes
Fee:
$325
Minimum Enrollment: 4
Maximum Enrollment: 12
Materials list:
The following oil paint colors either in Winsor & Newton (not Winton) or Gamblin brand.
Titanium White
Viridian Green
Ultramarine Blue
Cadmium Red
Lemon Yellow
Ivory Black
Alizarin Crimson
Other supplies:
Liquin Impasto
Small container for paint thinner (an old coffee can or butter container is fine)
Odorless Mineral Spirits
Long handle, bristle brushes (#1, #2, #4)
Level of Study:
This class is suggested for individuals with some painting experience. Basic knowledge of drawing will be helpful.
Questions? Please contact the Drawing Center Coordinator, Adam Mysock at mysock@manifestdrawingcenter.org with any questions about this list and/or course.
---
LOCATION:
This class meets online. Instruction will be given through a combination of live video (Zoom) group sessions and emailed individual correspondence. Brad will email a connection link and course info to all registered participants the Wednesday before class starts. You'll need an internet connection and a computer or tablet with a webcam to participate.

Map to NEW Walnut Hills Studios | Studio Calendar | Darkroom Calendar
Brad Davis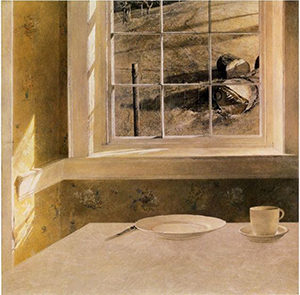 Andrew Wyeth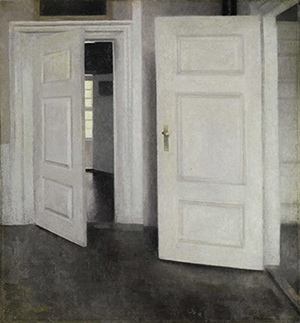 Vilhelm Hammershøi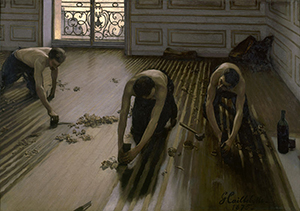 Gustave Caillebotte
---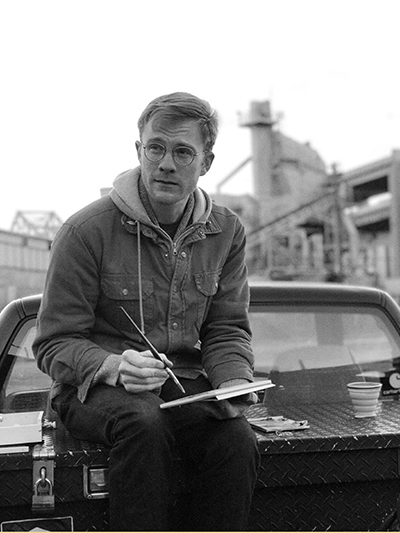 About the instructor:
Resident Instructor Brad Davis is a painter from Cincinnati, Ohio. He earned his BFA from the Art Academy of Cincinnati in 2016, and his MFA from the Pennsylvania Academy of Fine Arts in 2019. His paintings are typically centered around the urban environment and seek to transform its banality through careful and personal reconstruction. In addition to teaching at Manifest Drawing Center, Davis also teaches at the University of Cincinnati's College of Design, Art, Architecture, and Planning (DAAP). Davis' work has been exhibited nationally and was included in the 2018 XL Catlin Art Prize traveling show. Most recently he has been shown at the Rijksmuseum in Amsterdam. His paintings are in the permanent collections of the Union League of Philadelphia and Capitol One Bank.